Contact
Business Hours:
Mon - Fri: 9am - 7pm
EMAIL / SMS CONTACT
Due to nature of our work we can serve you more efficiently when you contact us using
contact form
and provide moderate details about the project. Thank you!
Email:
info@stairs2u.ca
Telephone
direct: 289 400 3289
office: 905 467 4124
Office Address
1244 Speers Rd.
Oakville, ON
L6L 2X4
FREE ESTIMATES
We offer 20% DISCOUNT between Dec 1 and Mar 31
SPECIALIZED STAIRS & RAILINGS SERVICES
INSTALLATION | REFINISHING | SALES
EUROPEAN CRAFTMENSHIP since 1989
OAKVILLE, MISSISSAUGA, TORONTO, BURLINGTON, MILTON, HAMILTON
We specialize in design and manufacturing of all types of wood stairs and railings
We have been providing high quality, european craftsmanship since 1989.
STAIRCASE PICKETS / SPINDLES
Staircase Pickets Refinishing:
Change pickets color
Make your pickets look like new again

Staircase Pickets Refinishing process:
All pickets are carefully sanded down with sand blaster
Pickets cleaned up with compressed air
Pickets painted with professional painting system in a paint shop
We are using excellent Benjamin Moore Aura &copy paints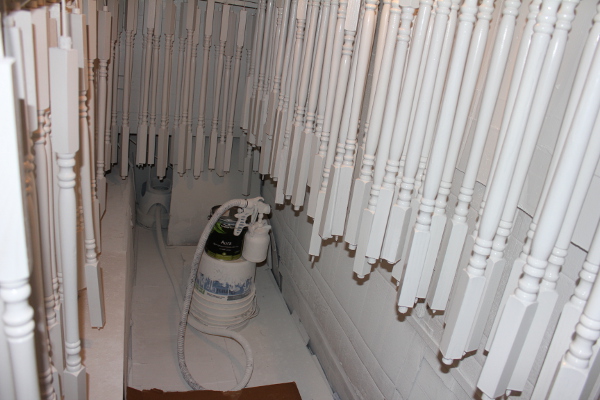 We offer different kind of finishes: flat, semi gloss, gloss, satin, matte (the most popular)
We refinish wooden and metal pickets.
We offer our pickets refinishing services to direct clients and to other contractors not having professional paint shops.
Staircase Pickets / Spindles Sales:
Wide variety of staircase products
Affordable prices & excellent quality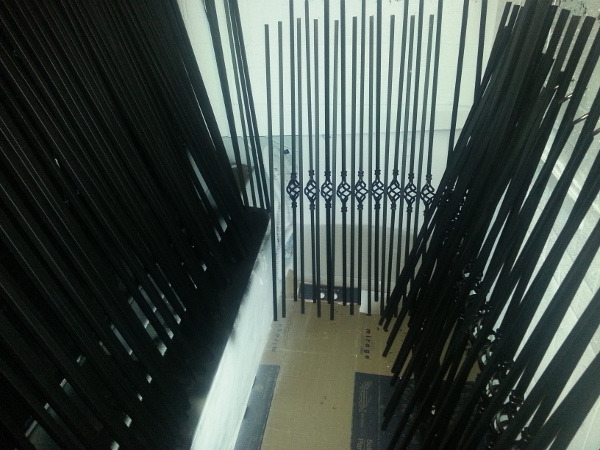 HARDWOOD STAIRS & RAILINGS SALES
Wide variety of staircase products
Wood stairs, staircases, hardwood railings, curved stairs, spiral stairs
Unique stair systems
Affordable prices & excellent quality
CUSTOMIZATION OF EXISTING AND NEW STAIRCASES
Design & Pattern Painting
Banister custom design / redesign
Custom steps
Custom, enlarged first step
Custom posts
We offer wide variety of posts ranging from 3.5 to 7 inches posts
Custom, curved nosing: 5 inches wide vs. 3.5 (not many contractors offering this)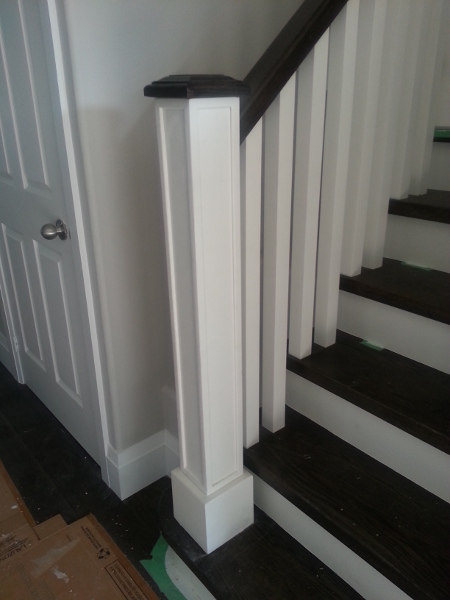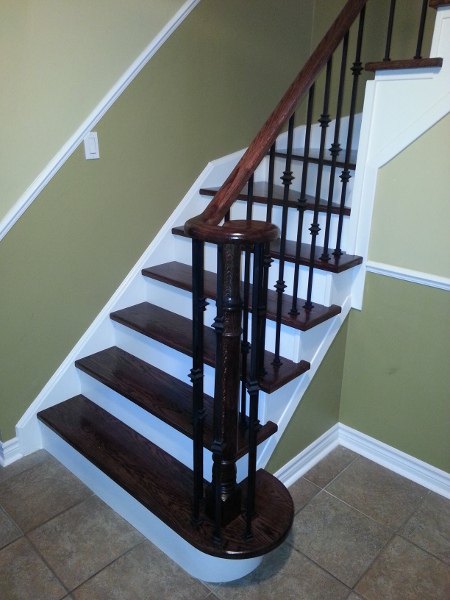 HARDWOOD FLOORING
www.artisticfloordesign.ca

Free buffing, scratch removal and an extra coat of varnish at the latest stage of the project.
We use one of the best on the market
Benjamin Moore &copy AURA©
paints

We use
German
,
environmentally friendly
,
waterborne
finish based on polyurethane-acrylate with excellent
wear and scratch resistance